Samsung Galaxy S8 (Certified Pre-Owned)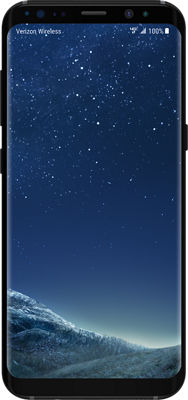 Certified Pre-Owned. Samsung Galaxy S8 CPO has the cutting-edge features you need to do the things you love faster, easier and better. An eye catching, 5.8" inch curved display goes all the way to the edge, so you can see more. The 12MP camera and advanced processor takes sharp, clear photos faster. Introducing Bixby - Samsung's new intelligent interface that is able to navigate easily through services and apps so that users can experience more with their phones. A phone this advanced deserves a network that can keep up. The Galaxy S8 comes in 64GB. Available in Orchid Gray, Arctic Silver or Midnight Black (subject to availability).
Key features
Our highly-trained technicians inspect and grade the cosmetic appearance of each used device to indicate if the condition is Like New, Great, Very Good or Good. We conduct extensive functional examinations on all used devices. This includes all internal and external functions such as buttons, audio, battery health, SIM card, camera and touch screen. We only approve used devices that score 100% functionality. Learn more about our refurbished devices.