Samsung Galaxy A03s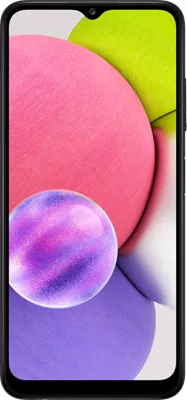 Get all the smartphone features you need in an easy-to-use device with the Samsung Galaxy A03s. If you're looking for awesome essentials like a long-lasting battery, high-quality camera, and HD display at an affordable price, this is the phone for you.
Key features
Hours of battery power.
Always on the go? Not to worry — Galaxy A03s has the 5,000mAh1 power you can rely on to be prepared for whatever you get into, and 7.75W charging2 gives you the perfect, quick pick-me-up when you need it.