Apple iPhone 11 Pro Max (Certified Pre-Owned)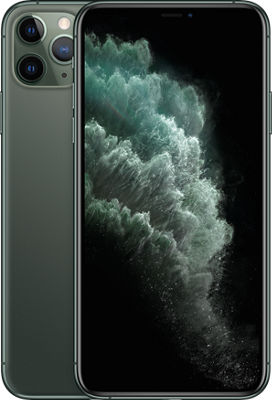 Introducing the Certified Pre-Owned (Refurbished) iPhone 11 Pro Max. A transformative triple-camera system that adds tons of capability without complexity. An unprecedented leap in battery life. And a mind-blowing chip that doubles down on machine learning and pushes the boundaries of what a smartphone can do. Welcome to the first iPhone powerful enough to be called Pro. Unleash the full potential of your iPhone 11 Pro Max with Verizon, America's most awarded network.
Key features
Our highly-trained technicians inspect and grade the cosmetic appearance of each used device to indicate if the condition is Like New, Great, Very Good or Good. We conduct extensive functional examinations on all used devices. This includes all internal and external functions such as buttons, audio, battery health, SIM card, camera and touch screen. We only approve used devices that score 100% functionality. Learn more about our refurbished devices.